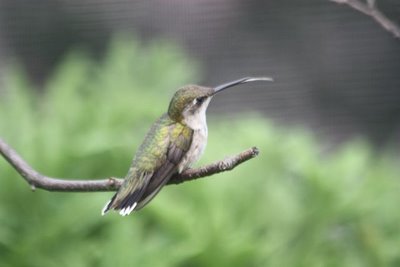 The hummingbird had been sitting in a glass tank for nine days, and flying in the screen tent for two weeks. In all that time she'd never begun to calm down, never accepted me as a helper or friend; she just wanted out, out, out. She was wild, crazy. Still, even after release, I hoped she'd stay around, hoped I'd be able to pick her out of the throngs of hummingbirds around the front porch feeders. We rolled back the tent walls and tied them up.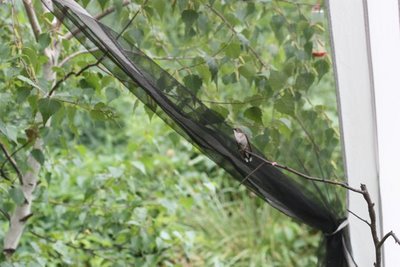 I sat in the farthest corner with a camera in my hand and tears already starting in my eye. She perched, considering the void, then launched herself through the birch branches and up, up, up into the clear air.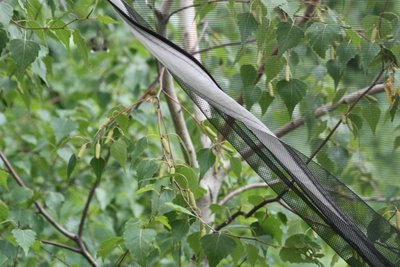 You can just see her disappearing in the top left corner. This is the last picture I took of her.
She leveled off at about 70 feet and lined out for the northeast, and that was the last we ever saw of her. That was fine with me. Seeing her go was its own reward.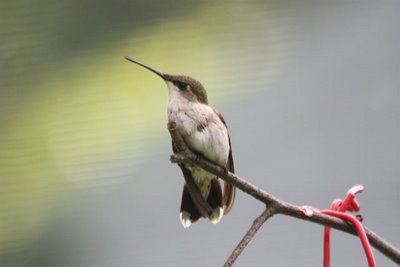 She'd never been the type to hang around to say thank you, anyway.