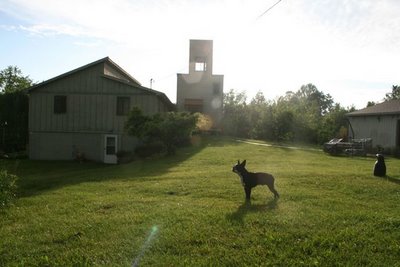 Mether, I see you are shooting a picture of our house. Perhaps you need a stately pose from me, Chet Baker, to improve the image.
I live in paradise.
A 1978 vintage ranch house in Southern Ohio is not what most people would consider paradise, but that doesn't bother me.
Not many people really know Appalachian Ohio. Maybe they know Seattle or Ann Arbor or Great Falls or Palm Springs or Bali and they have a different definition of paradise. That's OK with me, too.
Along about this time of year I would not want to be anywhere else but right here, watching the farmers roll up their hay. To come out my driveway and see this landscape is a fine, fine thing.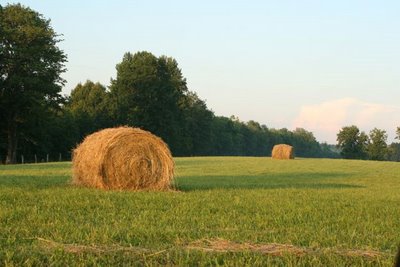 We watch the light play across the rolls.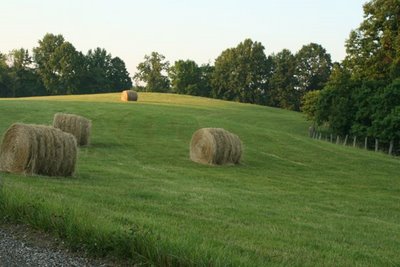 I try to catch a thunderhead. I can't, but I still try. If I take a light reading on the cloud, the land goes dark.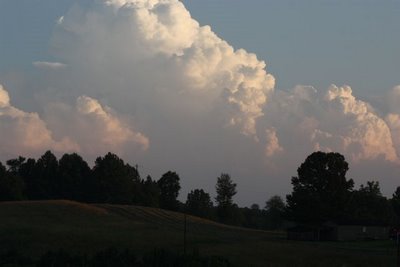 If I take a reading on the land, the cloud washes out. I think it is all too beautiful to capture.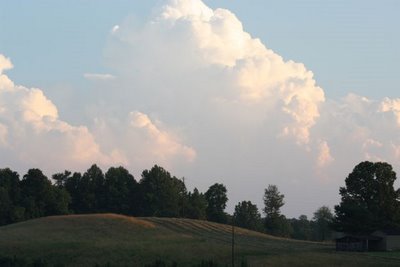 It's not meant to be captured--just lived. Or, come to think of it, painted. Yes. I could do that. Maybe I will.
I watch the sun burn red into the ground.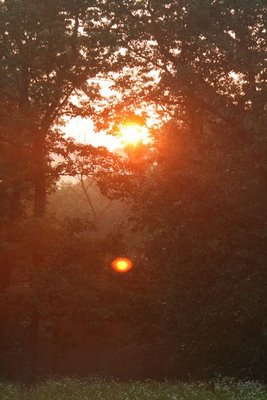 And wait for the mist to come up out of the hollers.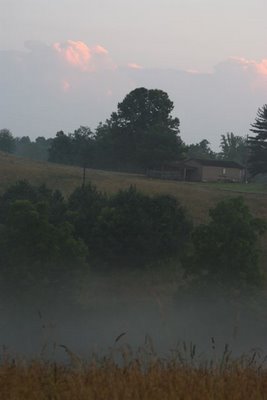 I ride around with Chet, checking bluebird boxes, wondering if he finds it as beautiful as I do.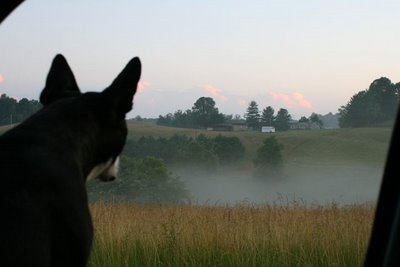 Figuring he does.