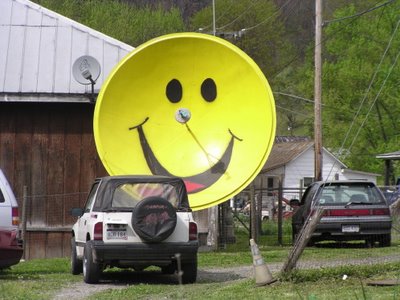 Well, that's one thing you can do with your old satellite deesh. Whipple, WV, on the way to the New River festival.
Coming back from the New River festival, I ventured into North Beckley, WV for my yearly hit of a trunkful of tony plants at the Greenbrier Nursery. Mmm. Got me a couple of tea roses that I'd always wanted: Chicago Peace (a vividly coral-pink sport of the famous Peace rose). Phoebe says it smells like a ripe apple, and she almost wants to bite into it. Chip off the ol' block.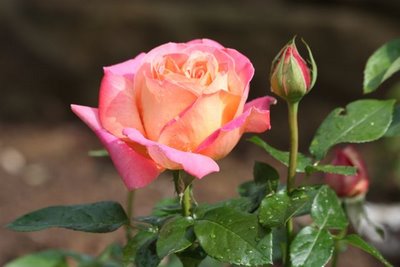 Here's Blue Girl, who smells of attar of roses.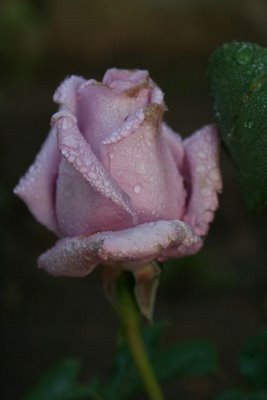 I always get lost on this nursery-finding venture, because Bill is headed home in the other car and I am left with my own pitiful sense of aimlessness to guide me. All the meandering was worth it, though, when I stopped for gas and found this sign across the street.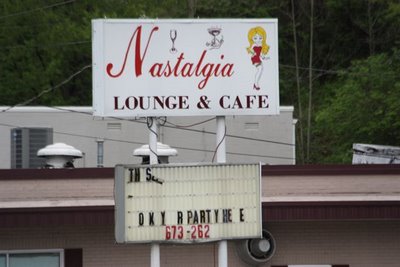 Definitely gonna book my party there. Why don't you OK YR PARTY HE, too?
I'm already feeling some nastalgia for the New River festival, and it's only been a couple of weeks ago. It's like nostalgia, but a little nasty.
Speaking of nasty: The real point of this post is to share another sign, this one from my own home state of Ohio, one that might be characterized either as refreshingly innocent or saucily audacious, depending on how it hits you.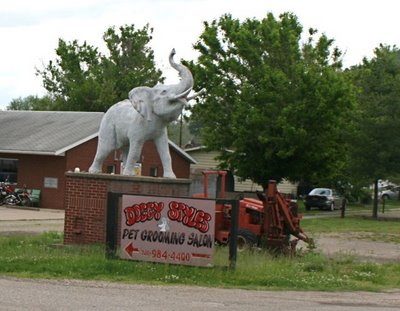 I have no idea what the elephant has to do with it all, but the turgid red wiener font only adds to the ignominy. Way to go.
Thanks to
Bill of the Birds
, King of Irony, Sultan of Silliness, appreciator of Giant Roadside Things, for pointing this sign, and so many other wonderful things, out to me.