It's really too bad that we don't have a reason to get up before it's light anymore, now that school's out. There's no reason to walk the quarter-mile out to the mailbox and gaze out over the field toward the rising sun.
There's such a short time when there's any light at all while we wait for the bus; for most of the school year we're shrouded in darkness, and we're looking at the moon and stars while we wait for it to roll up. We get up at 5:30, and Phoebe's on the bus by 6:15. Sheesh, getting up that early, I might as well have a cow to milk and chickens to feed.
But there are benefits, and most are intangible. Just being up and out walking then, you see the most amazing things.
Puddles gathering light, and a crossed X of contrails.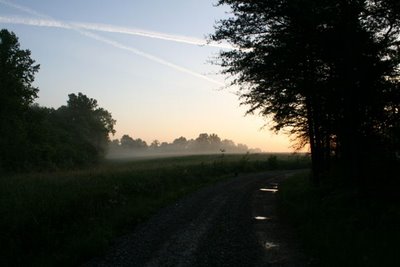 A vertical is nice, too.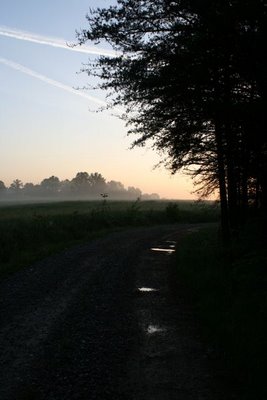 The light grows by degrees, so quickly that it's lighter when we reach the mailbox than when we started from home.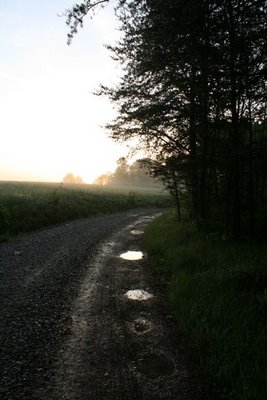 The bus comes around the corner, out of the mist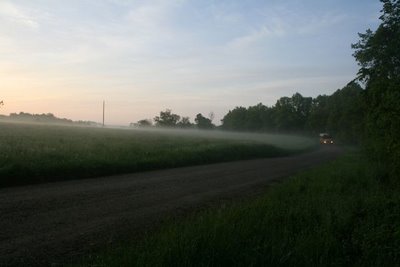 and looms out of the darkness, red lights lit.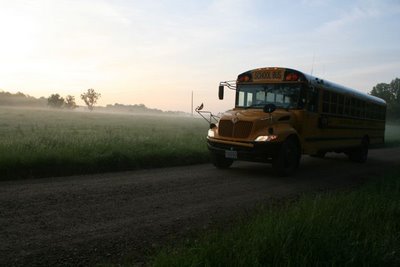 Back home, Bill walks out the meadow.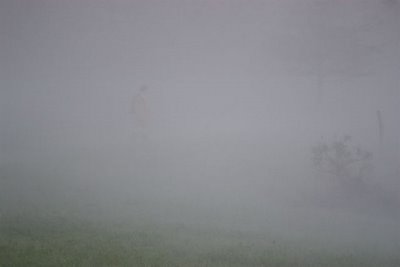 He wants to see what it's like inside all that mist.