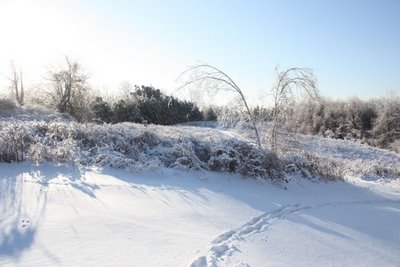 The pines and birches, bent almost double here by the weight of ice, are standing straight and unscathed as I write this. Nature springs back.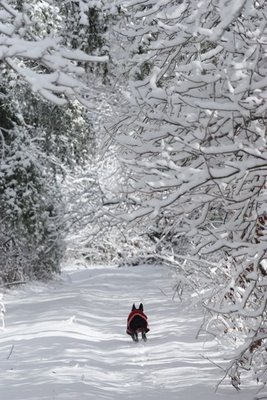 Chet, on his way out the oil road to check our well.
Waiting, waiting for the sun to come out, knowing that it was going to be spectacular. I hung up on someone who had kindly called to see how we were faring once when the sun peeked through and the weeping willow, caked in ice, burst into diamond flame. I hope she understood. I had to go see that.
There was no power as yet, but the gas well was sending us some love, about 23 psi of love. You want to see upwards of 40 psi at the wellhead, but we'll take it. Hey, nice hat.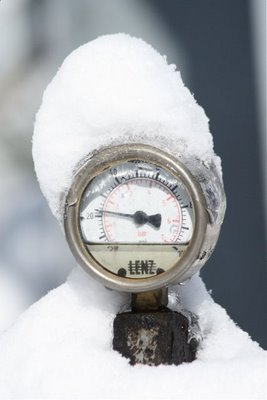 The orchard was just ridiculous with the sun coming through the ice and snow in the afternoon.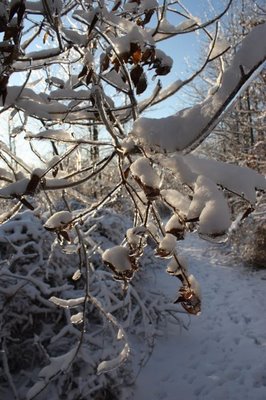 I made about a yard of progress every five minutes, with the sun and the snow and the intricate beauty hollering and whooping all around me.
Bill skiied cross country while I tried to save the snow and ice, lock it up in electrons and digital folders before it melted.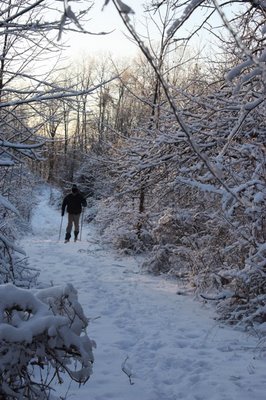 A twin arch for rabbits to pass beneath.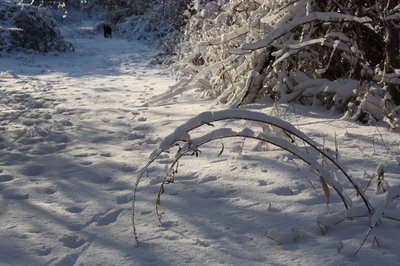 Multiflora rose, its hips locked up where even the birds couldn't get them. It was a beautiful but hungry sight.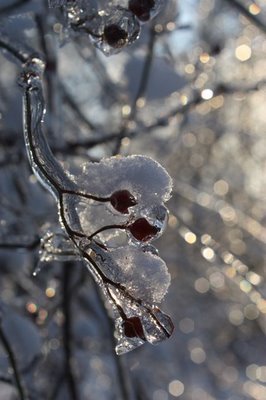 Liriodendron
flowers, each a goblet of snow.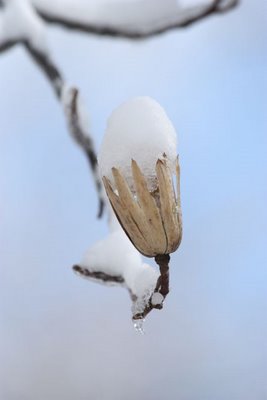 In concert, they were a ballet corps, little hands offering divinity. Here, here, here, take this.