Phoebe manages to grab Mr. Smiley and again holds it over her head. There is a pattern to The Games.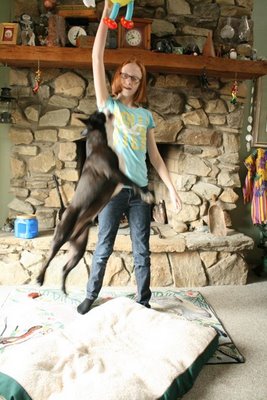 He is a thing of beauty in flight.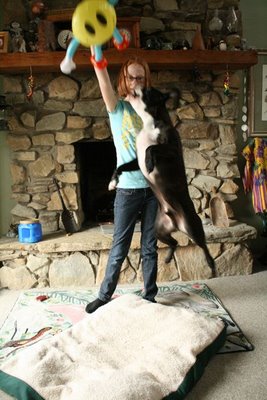 On his last leap, he snags the toy. Victory!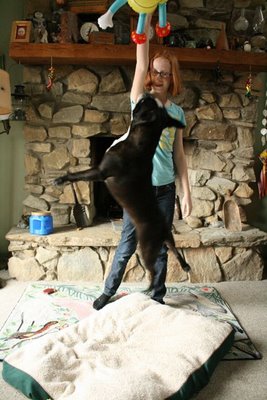 You have to let me rip it up now, Phoebe. I have earned this toy.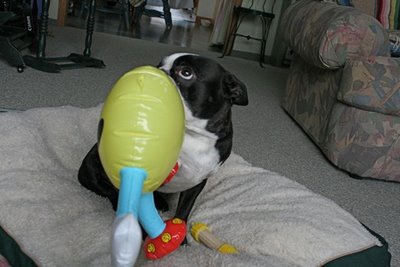 If it belongs to anybody, it belongs to me, Chet Baker. I have worked for it. And I know you are going to take it away from me again. You are a rotten person, Phoebe, even if you are my sister.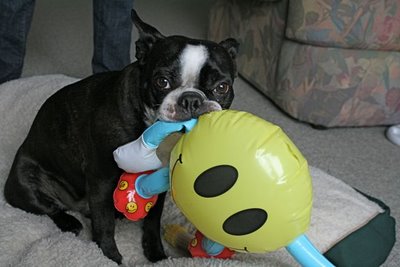 Mether is a rotten person too, for laughing at my distress. Besides, I am not ripping Mr. Smiley up right now. I am keeping him safe.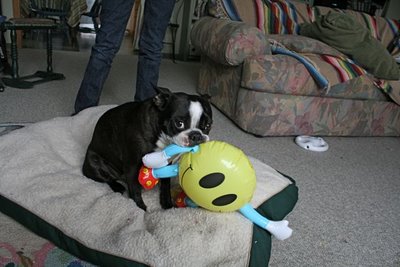 Well, Chet Baker, I am afraid the game is over. You could choke on bits of Mr. Smiley, and it is time for you to chew a Nylabone. No matter how much you roo or how cute you are, you won't get Mr. Smiley to destroy.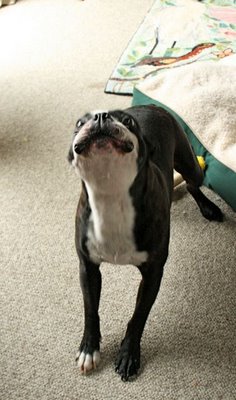 What makes you think that I want that old bone?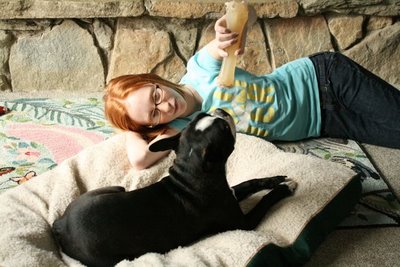 I think you will play with it, Chet Baker, because we love you and want you to be safe.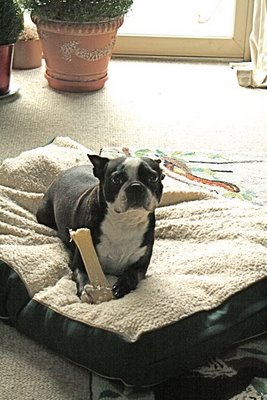 Well, when you put it that way, I can see your point. I am too old to choke on things, but I will accept your chicken-flavored Nylabone. That was a very good game. And I love you, too.