At some point in the game, Chet had to get hold of Mr. Smiley.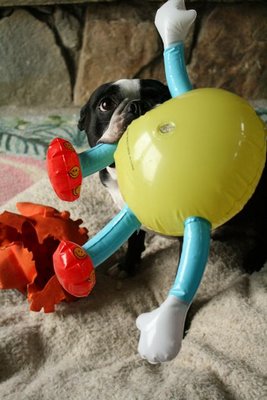 Although his first instinct is to rip a much-desired toy to shreds, Chet knows he mustn't do that. So he mouths it and chews very carefully, waiting for the shoe to drop and for somebody to yell at him. And he's not above a little taunting of his own: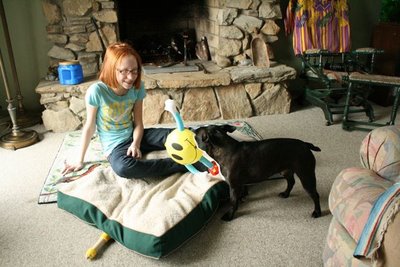 All right, Phoebe. It's business time.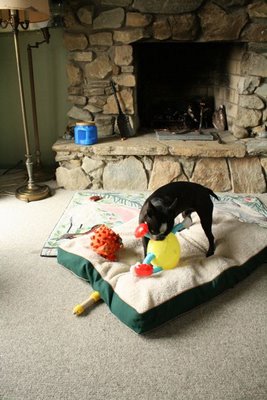 Chet Baker, if you chew that all up, we won't be able to play with Mr. Smiley any more. Give it to me.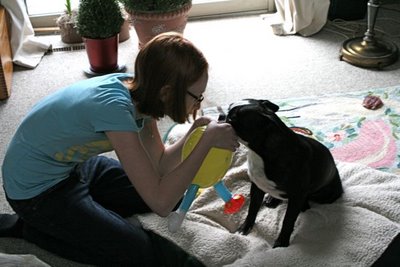 I am sorry, Miss Phoebe. I cannot give it to you. Because it is mine now.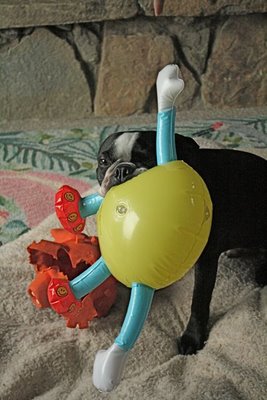 I'm sorry, Chet Baker, but you MUST give it to me.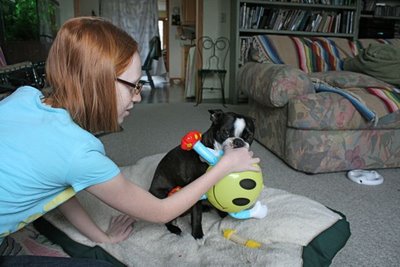 And I am going to hide it in the closet so you can't get it.
Well, that is a rotten dirty trick. Why aren't you helping me open the door?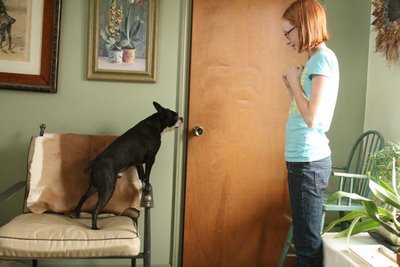 Roo roo roo rooooo!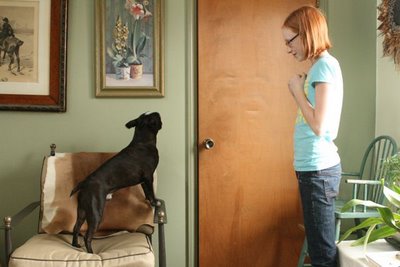 Perhaps I can get it myself.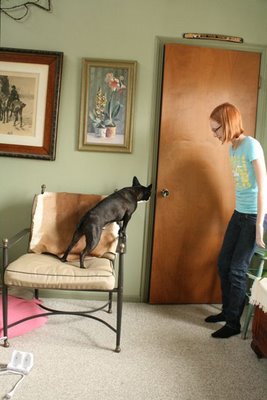 And here we have the definitive photo of the Boston terrier's Catpaw maneuver, rarely employed, but quite effective. Chet Baker is right handed, like his Mether.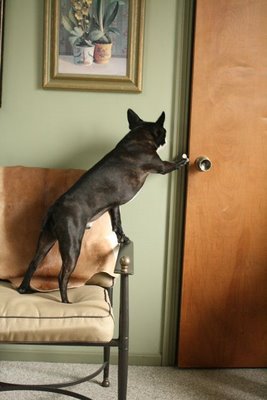 He succeeds in opening the door, and grabbing Mr. Smiley. The Games Go On.