Taking Chet Baker along to Duck Creek raises the noise level considerably. There's the splash-splash-splash of his bounding through the shallows, the crack of his biting sticks into pieces (is that a mini Sasquatch wading in the stream??)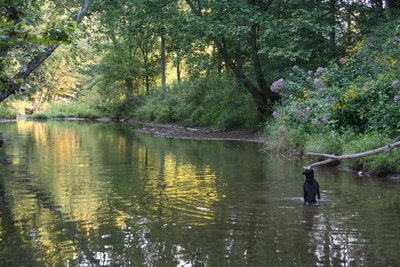 the laughter at his attempts to swim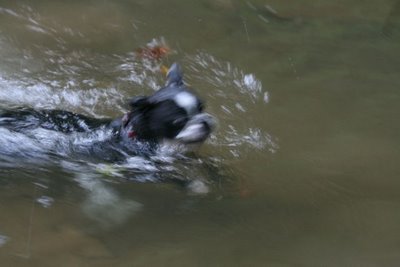 (Awwwwww!!)
and the protests when he comes right up next to someone to shake himself dry.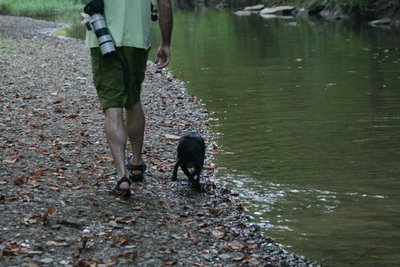 With, I'm sure, a few exceptions, Boston terriers are not much good in the water. It's hard to keep a short little nose clear of inundation. Chet spends a lot of time dithering about whether or not a pool is over his head. Forced to swim, he makes a good effort, but wastes a lot of energy panicking. I know the feeling; I'm a rotten swimmer. I'd like to think it's because we're both so densely packed with muscle.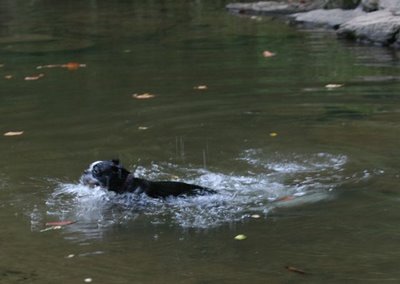 Pretty much everything Chet Baker feels shows on that little face.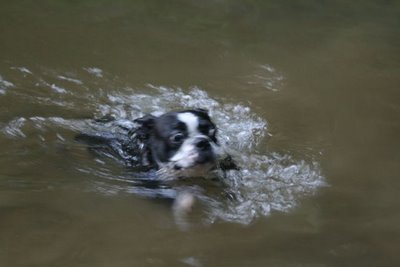 He'll do anything, even swim, to stay close to his people.