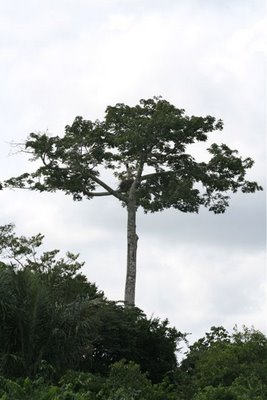 Once again, a ceiba tree was host to a forest king. This time, it was not a harpy, but a jabiru pair, nesting along the Rupununi River. It takes a heck of a tree to hold up a jabiru nest.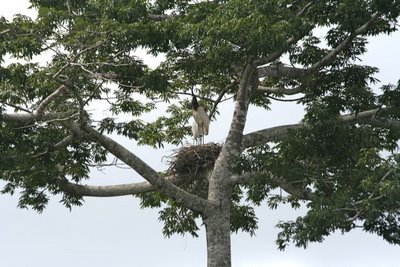 This nest is probably bigger than the antique oak flat file that takes up the entire center of my studio. Those birds are five feet tall, as tall as people. It's hard to convey how huge the whole affair was, tree, birds, nest and all.
And how rare is the opportunity to look into a jabiru nest.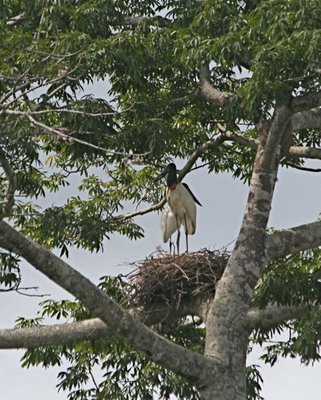 We were to see not one but two different jabiru homes. In the second, a little jabiru princeling.
Ceibas are good trees, are they not? What treasures these forest giants hold. No wonder they're sacred all across their range. From tribe to indigenous tribe, everyone respects the ceiba.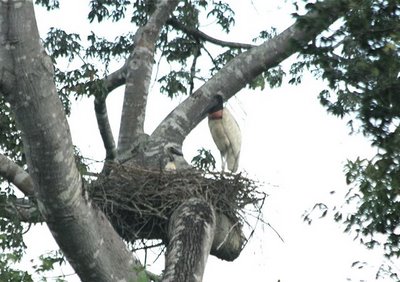 I feel pretty certain that I'll never have a better look or photographic opportunity with jabirus than I got in Guyana.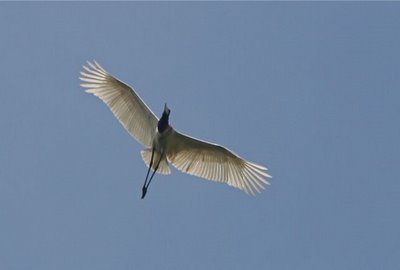 The jabiru soaring overhead reminded me of DaVinci's flying machine, a man hanging from the great jointed wings.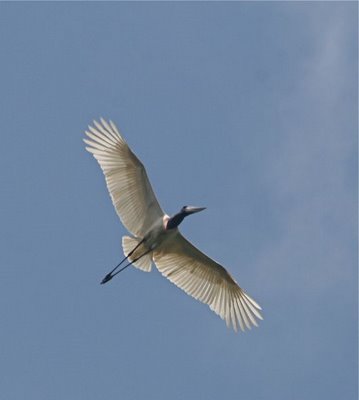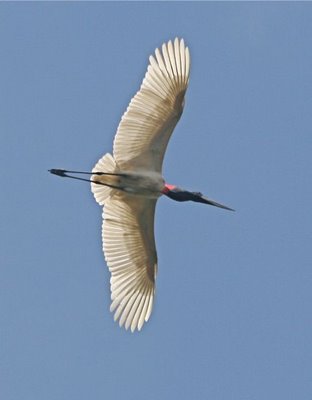 Meanwhile, back at the ranch, spring is on hold. It has to rain, it just has to. Dust curls up off the road and the spring peepers are silenced. There are no wood frogs, no mountain chorus frogs, no salamanders. Even the bluebirds, always eager to nest, are holding back. I can't remember a spring like this. When?