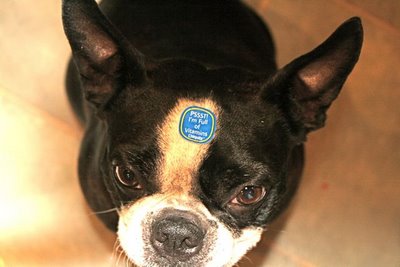 photo by Phoebe Linnea Thompson
I'm not sure how I feel about these not-so-subtle hints I've been getting, sprinkled here and there in the comments section. "It's been over a month and we want more Chet!" read the latest. And I checked, and it has, by two whole days. Obviously, some of you keep track (and have noticed that I don't), and it seems that there's some kind of Chetmeter ticking away in your brains that goes off BLANNNNG!! when you've reached the critical limit of Chetlack. These are the times that I wish my blog had a little slot into which you could insert a one, a five or a ten, after carefully smoothing it to make sure the machine will accept it, and making sure the president is facing up. I could blog away five days a week about birds and rivers and butterflies and anteaters, frogs and Fanta and orchids and otters, blissfully unaware that the Chetpressure was building up, and then I'd open my laptop in the morning and all this money would pour out of it, whee! from all the people who were finally starved out and willing to pay for their next major Chetfix.
Y'all keep having to remind me that it's really all about the dog.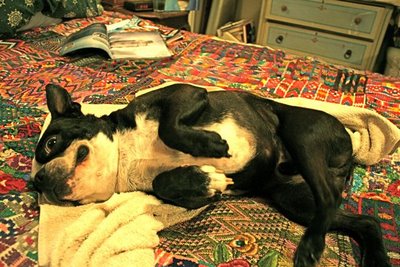 He is lying at my side, smelling slightly of skunk (there's another story there), heaving those little rumbly dog sighs of contentment. Every once in awhile I take his smooshy little face in my hands and say, "Baker, you will be my ticket out of poverty. I don't know how just yet, but you're gonna get us out of this." His big pink tongue flops out and washes my chin and we laugh. It's true, we both know it, but I haven't figured out how to monetize my dog.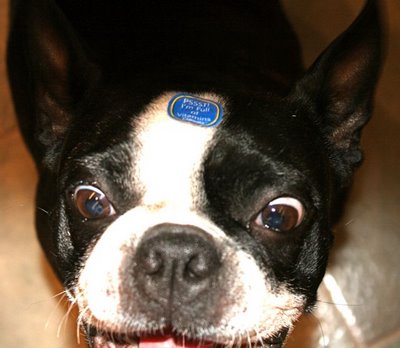 photo by Phoebe Linnea Thompson
On Thursday, I drove to Middletown, Ohio, a neat four hours straight across the state, to guest lecture in a creative fiction class at Miami University's Middletown campus taught by Dr. Eric Melbye. I think I've written one piece of fiction in my whole life--the introduction to a
1997 piece on ivory-billed woodpeckers.
It was fun, but this is a big ol' goofy world, and it is so crammed with wonders that I have never felt the need to write fiction. Just describing what's going on all around me is more than enough.
So we talked about the creative process which probably isn't all that different between fiction and the kind of embroidered nonfiction I do. We talked about how to get out of the way of your subconscious mind, how to let it flow, because it writes much better than the conscious mind. The talk ran 'round to Chet Baker, who was slumbering back in my hotel room, and we traded stories about nonverbal communication between people and animals. It was cool.
Thursday night, there was a public lecture, and a lot of the people who came are also readers of this blog. And it occurred to me that some of them might like to meet The Bacon. Although Nina and Susan already had, they are always up for another crispy serving. So after the talk, I invited four women up to the Manchester Hotel and we sat around on the floor hooting with laughter as Chet Baker ripped Susan's new toy to smithereens,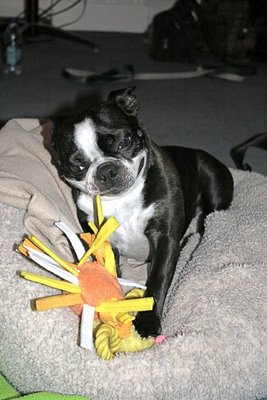 decked
Susan, purveyor of toys and Pupperoni,
a couple of times,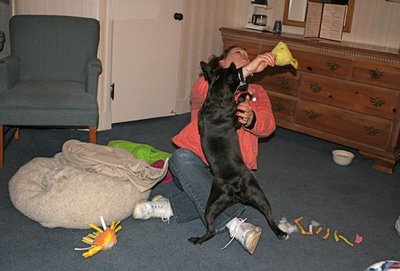 had a scavenger hunt for bits of Pupperoni, aimed sudden and deadly accurate kisses at everyone's tonsils, and just generally lit the room up with his doggy joydaveev.**
**Joie de vive. I know. I just like making new words.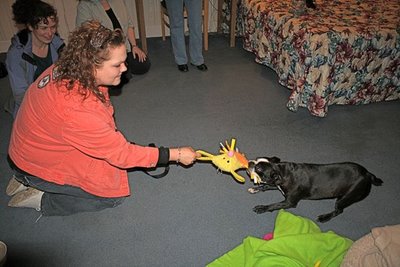 Unh unh unh unh unh unh unh rrrrrrrrrrrrrowwwwww. All the puppy training books warn you not to play tug o'war with your dog or he'll grow up to dominate you, make your life miserable, and eventually kill you while you sleep. Hasn't happened yet. So far, we just play tug o'war.
Four grown women sitting on the floor, hooting over a dog. You'll recognize
Nina
in the middle, too...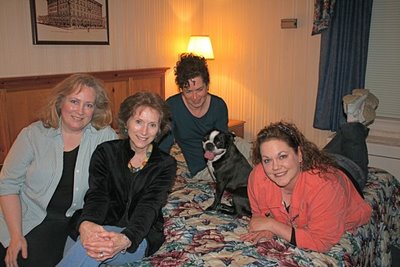 Think he knows what a star he is? Smile, Chet. Look at the camera. Yes, Mether. How is this? I am making my eyes extra googly.
I suppose at some point Chet will be attending the lectures with me. Or he will let me attend them with him. I can see me, dog on my knee, answering questions aimed at Chet, in the distinctive dawgvoice we've developed. Kind of a Charlie McCarthy act, but with a much cuter and smarter dummy. We'll take it on the road. I hope all the hotels we pick are as pet-friendly--I'd call the staff doghappy!-- as the homey sweet
Manchester Inn
in Middletown, Ohio.
Many thanks to Eric Melbye, his writing students, and MUM for making such a fuss and being willing to listen to a bunch of animal stories.