Before it gets any later in the year, I had better share an autumn walk that Shila and I took on November 5, sort of a post-election celebration. We were both too keyed up and excited to get much done, and when it hits 72 in the first week of November, you can't just stay home hunkered over a smoking computer. Even now, as I write this on November 9, these photos look hopelessly verdant and lush.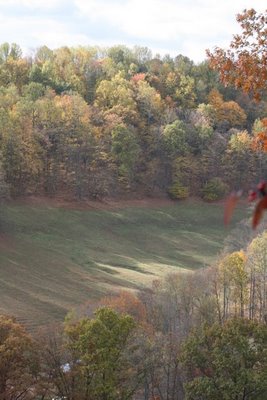 In the last two days, almost all the leaves have cascaded to the ground. They hung on as long as they could. I can't remember a fall when there wasn't a big rain and wind event in October that ripped the beautiful leaves off the trees. This fall, they hung on until they got tired, and one gentle rain November 7 took them to the ground. That's OK, I guess, but I miss them terribly. I'm not ready for the bare skeleton of winter.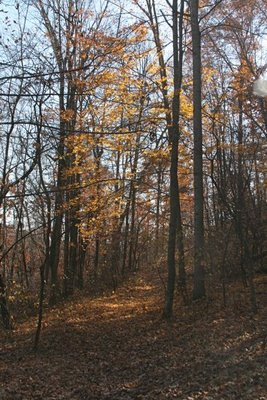 This maple left a golden puddle beneath it. The huge pin oak by our mailbox dropped every leaf it owned overnight on November 8, and my Japanese maples have done the same.
We decided to walk to the beaver pond, to see what preparations they've made for winter. They have a huge larder of branches and twigs piled outside the lodge.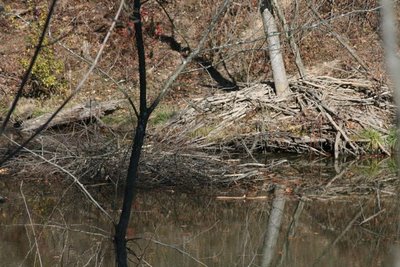 They'll spend cold days inside the warm lodge, diving in every now and then to grab a branch from the larder, which they'll haul up inside the lodge to eat in safety and comfort. How I would love to see inside the lodge, especially when the kits are born.
Chet Baker loves the beaver pond, but he sprinted on up the road to see what else he could see.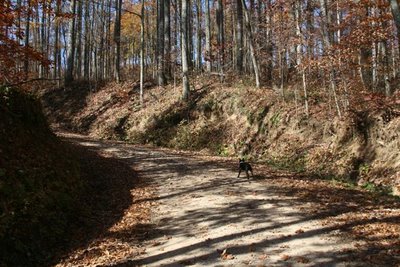 I've quoted it before, but I always sing this Joni Mitchell verse when I watch Chet Baker in motion.
Well I'm learning
It's peaceful
With a good dog and some trees
Out of touch with the breakdown of the century
You're not gonna fix that up
Too easily

"Electricity"